Walking tour of Newtown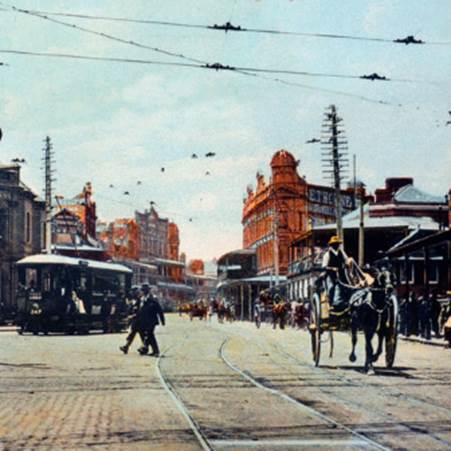 Newtown has been through many iterations: From native pathway to a place for English cottages and country houses, an important railway station, a seemingly-endless strip of shops, a collection of great public buildings designed by Sydney's best Victorian Architects, a place of poverty and social unrest during the Great Depression, a new home for Greek migrant Australians, and now a place for restaurant-goers, hipsters and goths. Come and discover the many faces of Newtown on this walk.
Meet at Newtown Station (King St entrance) Saturday 3 September, 9.45am-12.30pm
When: Saturday 3 September, 09.45am to 12.30PM
http://www.marrickville.nsw.gov.au/en/library/events-at-the-library/events-calendar/
Can you help us with pics?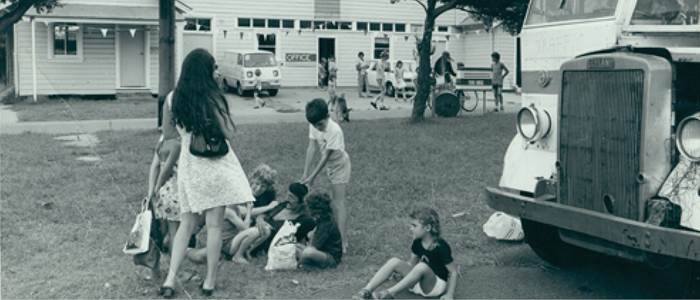 Can you help us with pics?
Marrickville Library and History has a collection of historical photographs dating back to the early 1830s. However, there is a significant gap in the collection from 1970s onwards. All residents are asked if they could lend their own photographs of events, streetscapes, local business, and even characters and street life of the former Marrickville Council, so there is a lasting public pictorial record. All photographs will be copied and returned, with donators receiving a credit in the archives.
Terms and conditions for donating photos
How to submit your photos:
1. Email the scanned file to history@marrickville.nsw.gov.au
2. Those without access to a scanner can make an appointment to come to the library to scan their photos by calling 9335 2167.
3. Send the scanned photo through WeTransfer (a cloud-based file transfer service that can send up to 2GB in the free version)
Go to the website wetransfer.com
Add your file/s
Enter our email address history@marrickville.nsw.gov.au
Enter your email
http://www.marrickville.nsw.gov.au/en/library/history-services/can-you-help-us-with-pics/