The traditional Anzac ideals of courage endurance and mateship are still relevant today, established on 25 April 1915 when the Australian and New Zealand Army Corps landed on the Gallipoli Peninsula. The inner west had a total of 14,522 WW1 enlistments. There are some cases where multiple members of one family have enlisted in different battalions.
John Booth was a shipwright of Balmain, NSW, he enlisted in March 1915 and embarked on HMAT Berrima in June of that year. He was killed in action on 9 October 1917 at Passchendaele.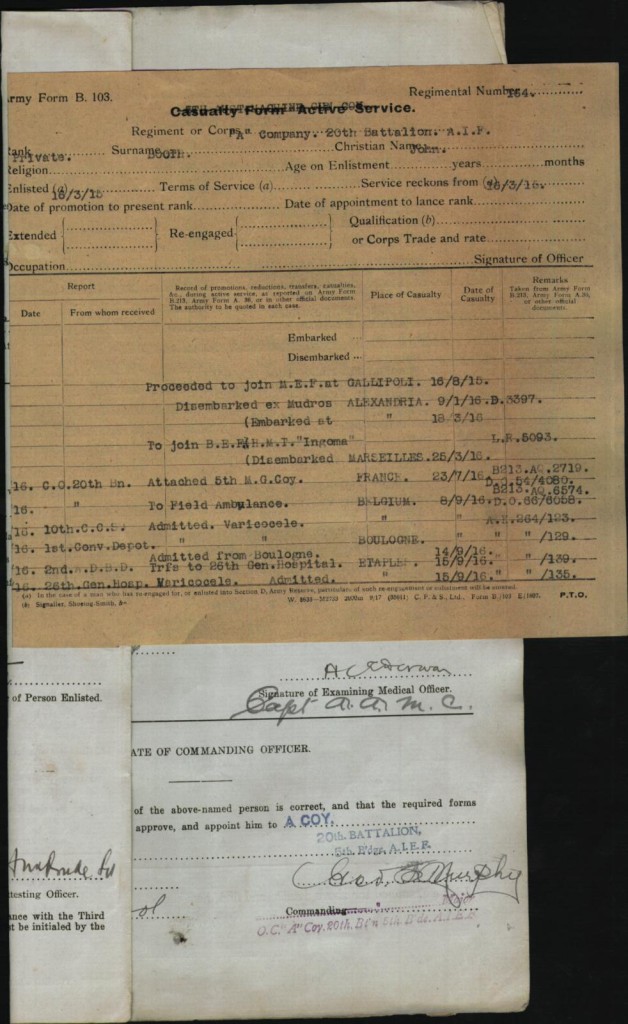 The Booth Brothers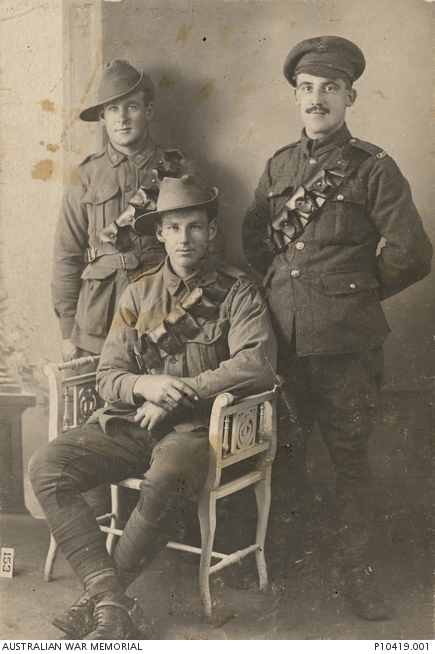 Studio portrait of 9481 Driver (Dvr) Samuel Hordern Booth, 1st Divisional Train (left), his brother 164 Private (Pte) John Booth, 20th Battalion (seated) and an unidentified soldier. Dvr Samuel Booth, a carpenter from Balmain, NSW prior to enlistment, embarked with the 14th Reinforcements from Sydney on HMAT Ballarat on 16 February 1916. Later transferring to No 28 Company, Army Service Corps, he returned to Australia on 23 June 1919. Pte John Booth, a shipwright and also from Balmain, NSW prior to enlistment, embarked with A Company from Sydney on HMAT Berrima on 25 June 1915. Following service at Gallipoli, he transferred to the 5th Machine Gun Company in France. Later returning to the 20th Battalion, he was posted as missing in action in Belgium. It was subsequently determined that he had been killed in action at Passchendaele on 9 October 1917. Having no known grave he is commemorated on the Menin Gate Memorial, Ypres, Belgium. See also A05787.
For more on John Booth click here 
For a selection of images depicting servicemen of the Inner West click here

For further information on memorials and WW1 service men and honour boards please email: history@innerwest.nsw.gov.au
Images courtesy of Inner West Library and History