An event not to be missed this book had to be written!
The curious story of Eugene Falleni, a crossdressing murderer has ties to Balmain. Few know that in February 1913, under the alias of 'Harry Crawford', Falleni married widow Annie Birkett at the Methodist Parsonage, Balmain South (125 Darling Street Balmain which was demolished in 1948.)
In the same year they ran a confectionary shop in Balmain at 231 Darling Street.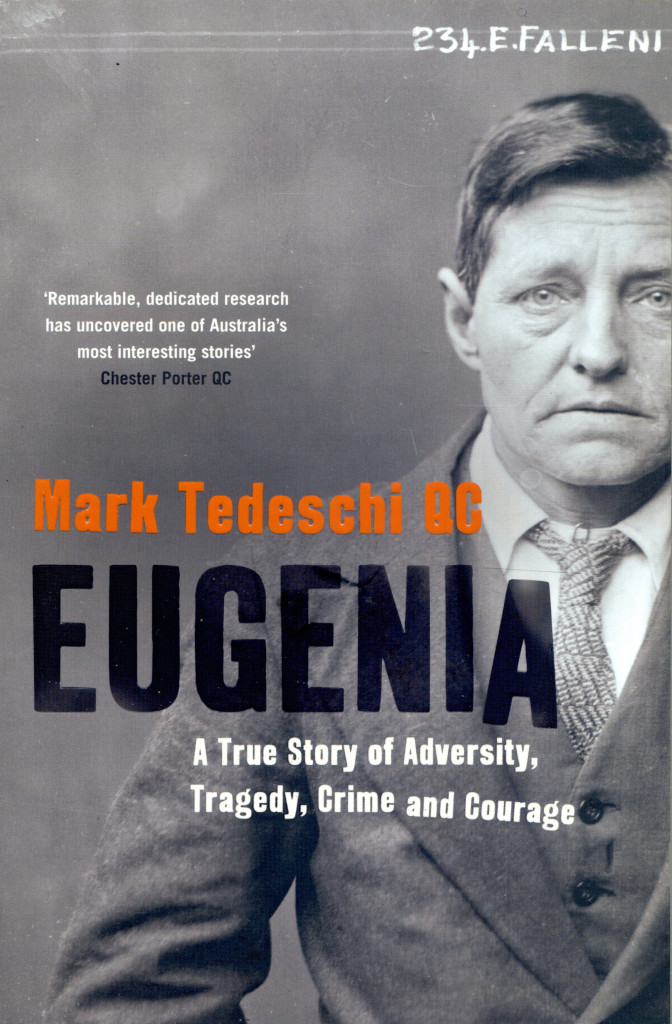 Event Details:
Join Mark – QC, author and photographer – to hear about his fascinating book 'Eugenia' – a true story of adversity, tragedy, crime and courage. Free event – Bookings required: 9367 9211.
More information:
In Eugenia, barrister and Crown Prosecutor Mark Tedeschi QC explores the story of one of the most extraordinary criminal trials in Australia's legal history. Capturing what life was really like in Eugenia's times.
Drawing from 35 years experience prosecuting and defending in some of Australia's most significant trials, Tedeschi examines an over-exuberant police investigation, a flawed Crown case, an erudite judge, a determined prosecutor, an overwhelmed defender, the newspapers gone feral, and the public clamouring for blood.
Tedeschi believes this dangerous mix led to one of Australia's worst carriages of justice and, in the end, a terrible tragedy.
Balmain Library
Wednesday 24 July
6:30pm – 8:00pm
Balmain Library Balmain Town Hall, 370 Darling St
Balmain, NSW, Australia 
Free event – Light refreshments
Bookings – 9367 9211