EXHIBITION: Born in Balmain The ALP's 120-Years in Balmain Opening Night Friday
exhibition Friday to Sunday, 8-10 July, 2011, 10-5pm
At the Balmain Watchhouse, 170 Darling St Balmain.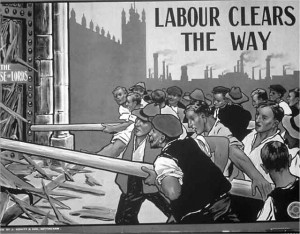 Exhibits include   -a wonderful array of artworks showing Industrial Balmain, Labor's 1891 birthplace.
Huge replicas of 1904 Union banners.
About Balmain Institute. Balmain Institute is an independent non-profit organization. After a series of events this year, celebrating local heritage,
the Institute will present fora and Q&A-formated events with expert speakers on Science, Arts, Health, Education, Governance, Economics
and the Environment. All residents are welcome to join.