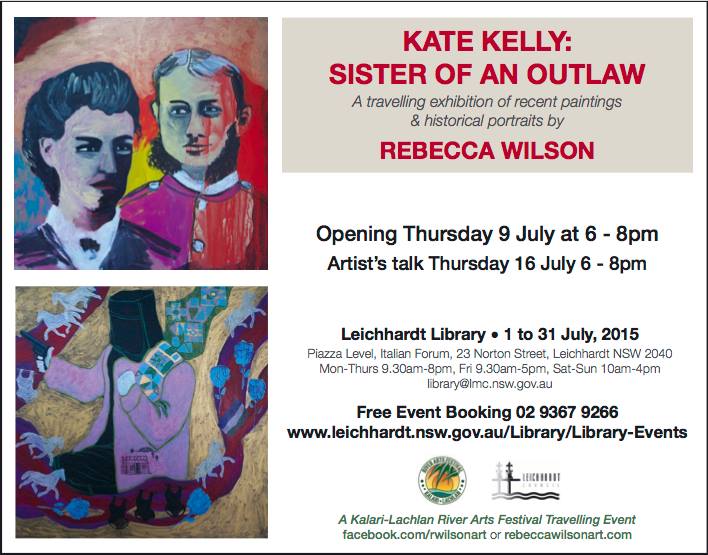 Kate Kelly: Sister of an Outlaw, Leichhardt Opening
Hello everyone!
Here is the invitation to the opening at Leichhardt Library,   Thursday, 9 July 2015, 6-8pm. Jamie Parker, the Greens MP for Balmain and former Mayor of Leichhardt, has agreed to open the exhibition.
All the details are on the invite and the library can validate parking if you park in the Italian Forum carpark. Hope to see you all there and please feel free to forward this on to anyone you think may be interested in attending.
Thanks for your support and we'll see you there!
Light Refreshments
Free Event Bookings: