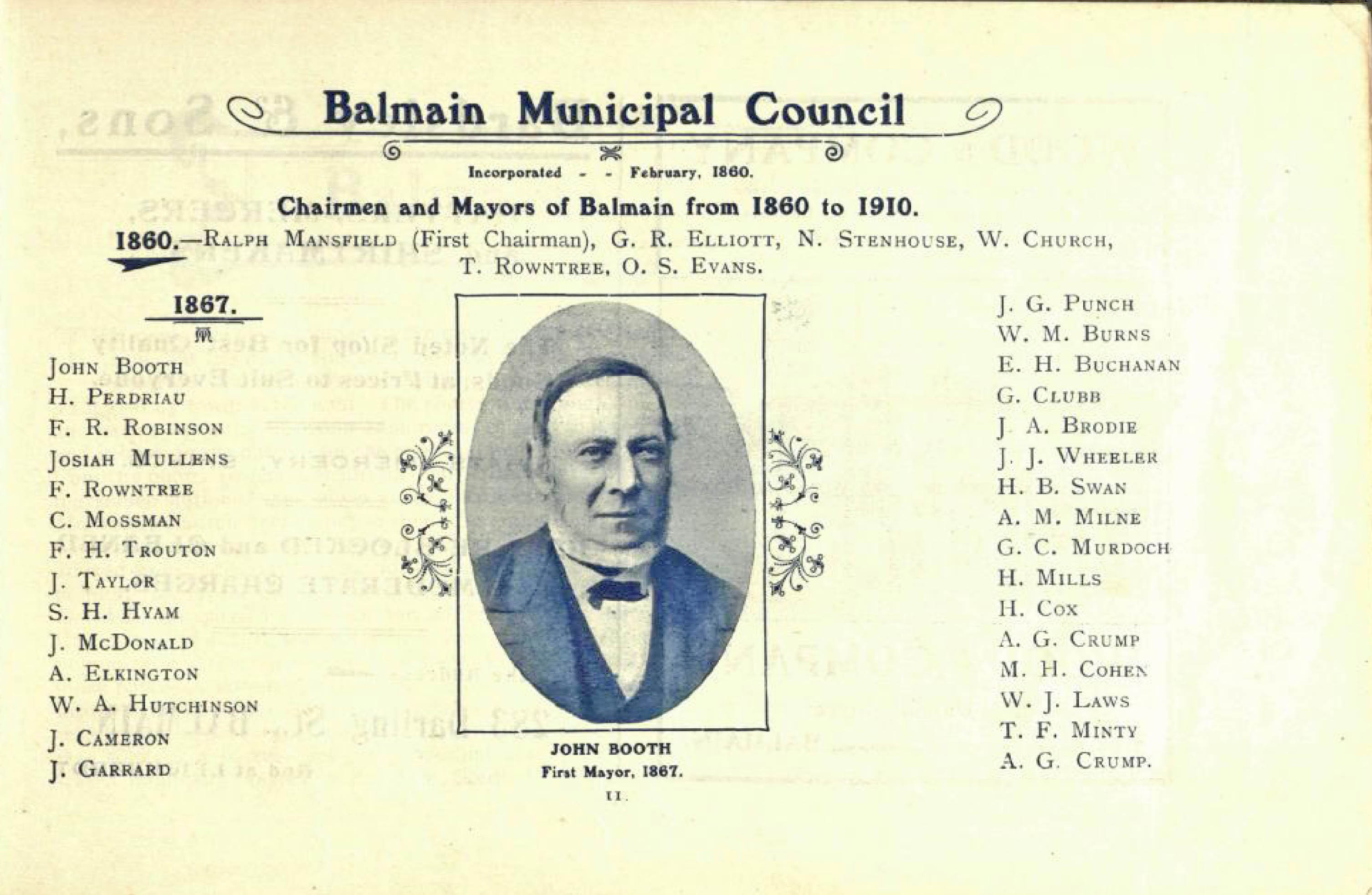 Balmain council was the earlist council in the current Leichhardt Local Government Area. Below is a leaf out of the Balmain Jubilee Celebrations in 1910 listing the mayors with John Booth as the first mayor in 1867. In 1948 Annandale Council, Leichhardt Council, Balmain Council and Glebe amalgamated and became Leichhardt Council. In 2003 Glebe became part of the City of Sydney.
 For more information on John Booth we have the following books in our collection.
John Booth of Balmain : reminiscences by his family / retold by Rhoda and Norma Selfe.
John Booth of Balmain : the Booths in Bermondsey, Kincumber, Balmain and on the Manning, 1800-1946 / Peter Reynolds Online catalogue