This year our own Leichhardt Women's Community Health Centre celebrates it's 40th Anniversary (est 1974.) One of Australia's first women's Health centres it has provided esssential support to women over four decades. Special guests in support of the centre over the years have included Hazel Hawke, Feminist Eva Cox, Tanya Pliberseck, Franca Arena and Leichhardt Mayor LArry Hand. Don't miss tommorrow's International Women's Day event at Leichhardt's Pioneer Park with guest Governer of NSW Marie Bashir.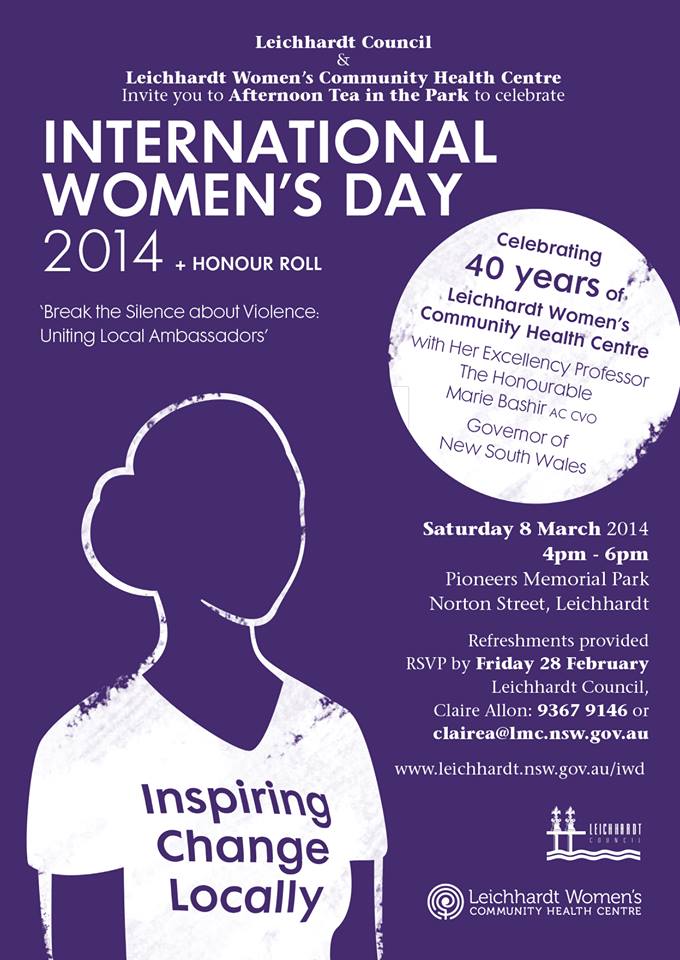 AC CVO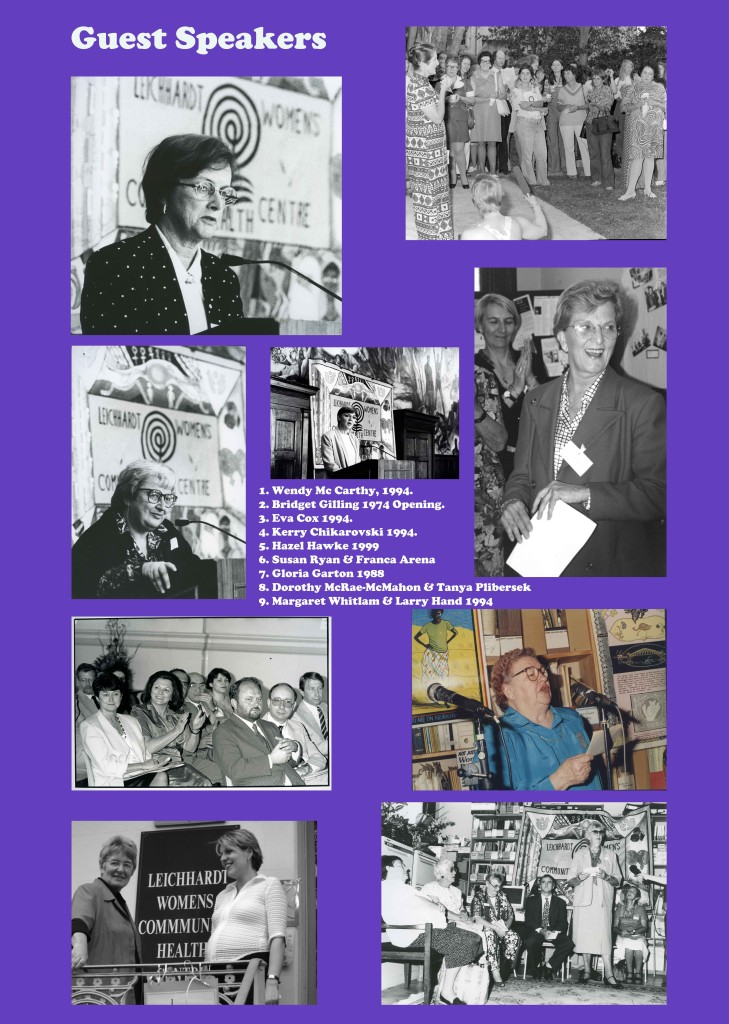 International Women's Day 2014
08 Mar 2014
What time: 4:00 PM – 6:00 PM
Where: Pioneers Memorial Park Norton St, Leichhardt, NSW, Australia
Event Details: Join us and Leichhardt Women's Community Health Centre to enjoy a lovely March afternoon in Pioneers Memorial Park.
More information: Light refreshments and entertainment from local artists will be provided.
The theme for the 2014 Leichhardt Council International Women's Day celebrations is: "Break the silence about violence: Uniting local ambassadors" and the event will be celebrating 40 years of Leichhardt Women's Community Health Centre as well as acknowledging women who inspire change locally.
By Azar