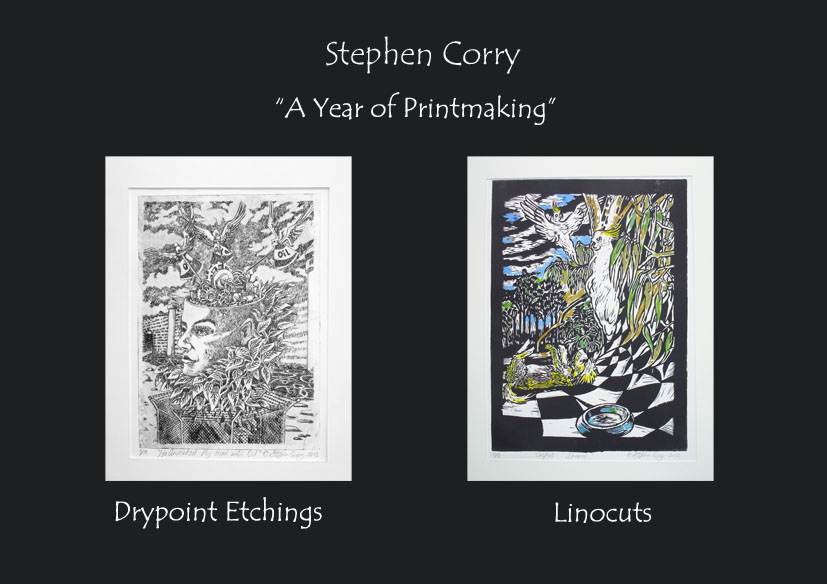 Join us for the exhibition opening and drinks with the artist. Free event – RSVP online or call 9367 9266.

Stephen Corry is an Inner-West Sydney based artist and art teacher. His printmaking practice spans twenty years and he has taught at various community centers in Sydney. Stephen Corry is presenting his seventh solo exhibition at Leichhardt Library during June.
Artist's Statement
"This art exhibition is only of my printmaking work done in one calendar year. There are thirty-five original prints with multiples of each work with pen added, hand-coloured or highlights added. They are hand drawn and printed by hand. They are in limited editions but all of them are unique to each other. They are characteristic of the detailed drawing that landed me into the Dobell Exhibition in 2011 at The Art Gallery of N.S.W."
The prints are priced to sell at this exhibition and don't be put off by an already sold sticker as there are several copies of each design. If you like detailed drawing or skilled carving this show is worth a look at.
View the exhibition from Wednesday 1 June – Friday 30, 2016 during library hours
Tuesday 7 June
6:30pm to 8pm
Leichhardt Library
Free event – All welcome – Light refreshments
Eventbrite register button