Calling All Urban Art Twitters to join Birdhat's Birdwatching Tour.
Local Artist Birdhat (Neil Tomkins) has been delighting locals across Sydney for years with his distinctive urban art characters, which pop up here and there like flowers bursting through concrete. Inner West locals are in for a twitching treat as he creates a special "Birdwatching Tour" where a flock of his characters will gather in nooks and crannies around his studio street block on Parramatta Road, around to Albion Street, Annandale.
Neil is the successful artist awarded the Transit Zone Commission – a component of the Off Broadway activation program set to enliven sections of Parramatta Road starting with hot spots in Leichhardt, Annandale and Camperdown. Local businesses are already showing support for Neil's installation – agreeing to offer a perch for his works to sit during September, when the Inner West Council is set to launch its Off Broadway program.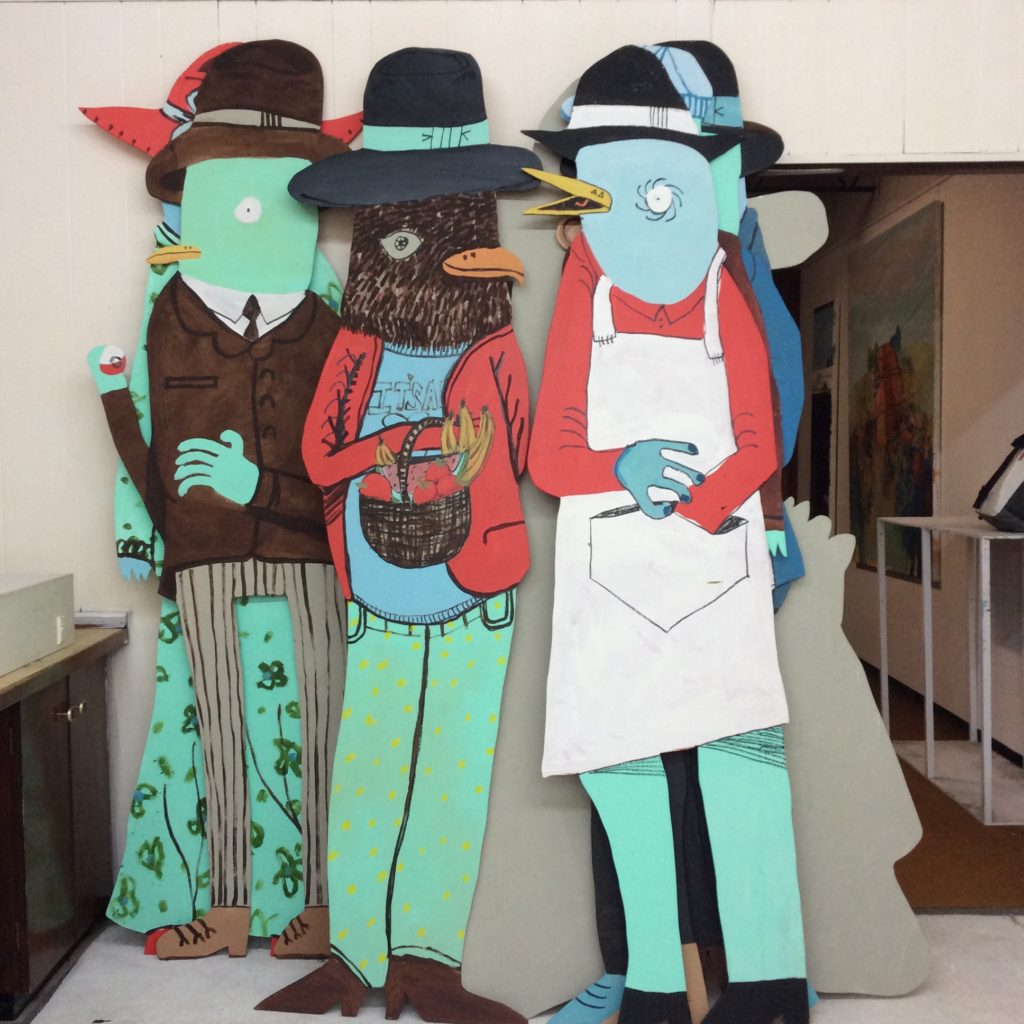 Neil intends for his trail to delight people of all ages. His characters will embody elements of the long cultural history of Parramatta Road. "I plan to reference local history in the area around my studio and create a fun dialog for the local community."
Where: Birdhat will also be painting the Project Ugly site at 214 Albion Street,
When: Leichhardt on the weekend of Saturday 3 – Sunday 4 September.
You can also join an official Birdhat Birdwatching Tour on Saturday 3 – September, and keep an eye on this site to find out where you can get a copy of Birdhat's birdspotting zine.
Bookings: – bronwynt@lmc.nsw.gov.au