General Motors-Holden Assembly Plant Restarts 1934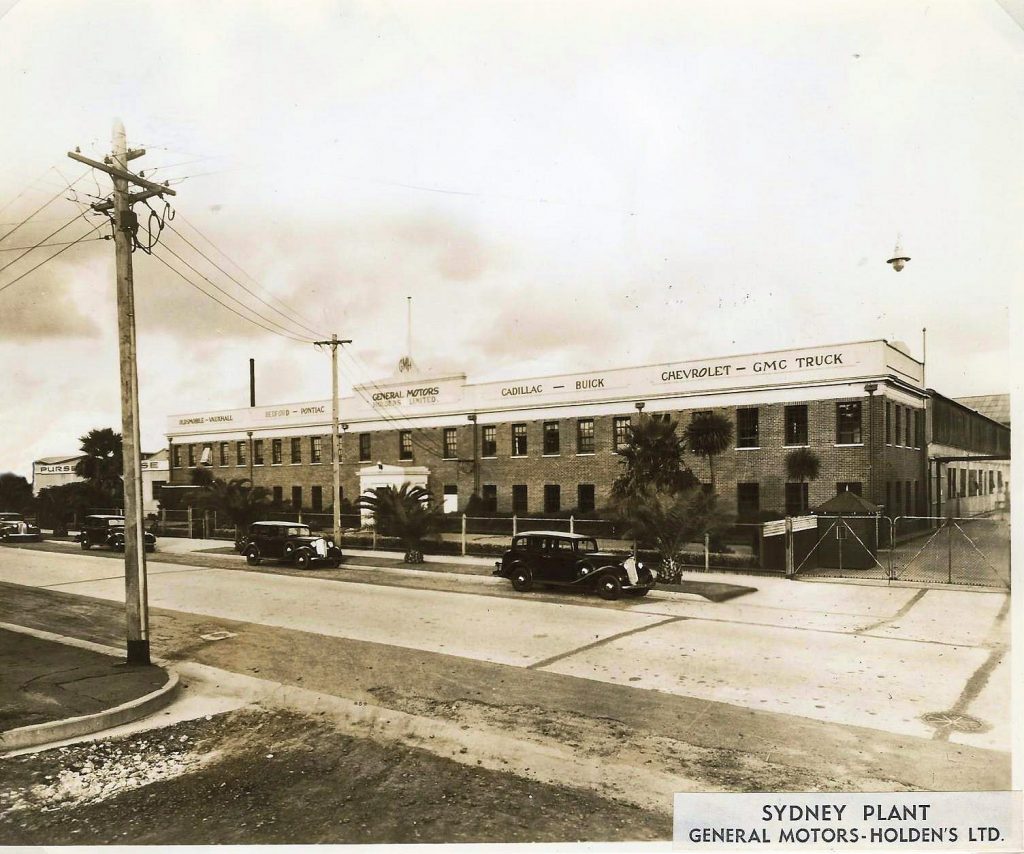 The General Motors Australia assembly plant on Carrington Road Marrickville shut during the Great Depression. One of its main suppliers was also struggling. That company was Holden Body Builders in South Australia.
But General Motors spotted an opportunity to secure its future in Australia. Acting quickly for fear rival Ford might act first, General Motors snatched up Holden for £1.1 million. At about $100 million in today's terms, this seems pretty cheap now!
General Motors-Holden's Limited (GM-H) started on 1 March 1931. GM-H made a further loss of £341,914 in 1931-32, but according to a 1935 GM-H report money from wool sales in 1933-34 improved spending, including on cars which were now a necessity in Australia. This brought the Marrickville assembly plant on Carrington Road back to life. It opened again on 3 April 1934, marked by a visit by Lieutenant Colonel Bruner, the NSW Minister for Transport.
This 1936 photo of the Marrickville plant shows cars of the 1930s to be more streamlined and enclosed. The signage says "General Motors Holden's Limited" with the distinctive GMH on the pediment above. And a row of newly planted Canary Island Date Palms lines the road. If you're out for a drive along Carrington Road today, come and see how they've grown!