Louisa Lawson's Old Stone House
Recently, I've focused on the big corporations like General Motors-Holden who set up along Carrington Road Marrickville, but what about individuals in the area? Louisa Lawson was one important local: a publisher, journalist, inventor, women's activist and also Henry Lawson's mother. She lived in this cottage from around 1893 to 1919 near the frequently flooded eastern end of Renwick Street and Richardsons Cresent. The cottage was close to the Gumbramorra Creek (now a stormwater canal lined during the Depression).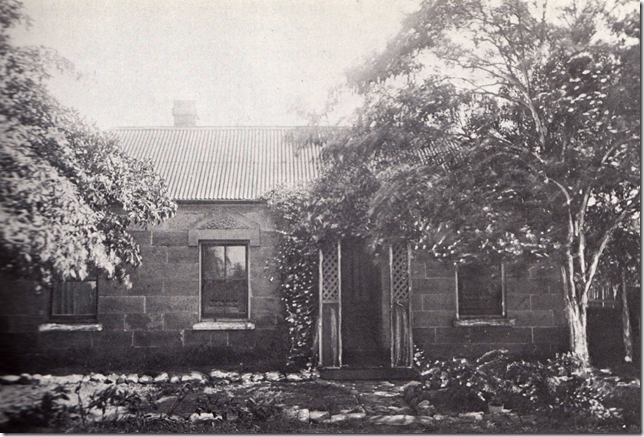 Louisa Lawson set up her printing press here and according to a 1931 article by George R Reeve (a history writer who lived in nearby Newtown), published two of her own books of verse and one of Henry's from the cottage. The cottage was originally a lodge on Thomas Holt's estate, The Warren. It was described as small, but Louisa Lawson was eager to greet visitors and entertain with stories of publishing The Dawn. Her eldest son, Henry Lawson also knew her cottage well enough to describe it while he was in Darlinghurst gaol in 1909. He needed bail and hoped Louisa would help:
The case seems desperate but do all you possibly can. I'd soon go hopelessly out of my mind here. Do anything to raise the money and I'll take care this business will never happen again. You might even go to my mother. She has plenty. Her address is Mrs. Lawson, 'Old Stone House' Tempe (near Railway Station) . . . Her property is near the railway gates. She'd tell you of some friends anyway. It is real gaol this time, you know, and the loneliness is terrible . . . Yours in Trouble, Henry Lawson (Henry Lawson Letters, 1890–1922, Angus and Robertson, Sydney, 1970, p 175).
In addition to women's right to vote, Louisa Lawson was active in addressing the working conditions of women and girls in factories. I wonder what she would have thought of her own cottage being demolished to make way for the area's factories sometime after 1943?
Thanks Sue Castrique, another local writer and historian, for providing much of the above research into Louisa Lawson's life in Marrickville.