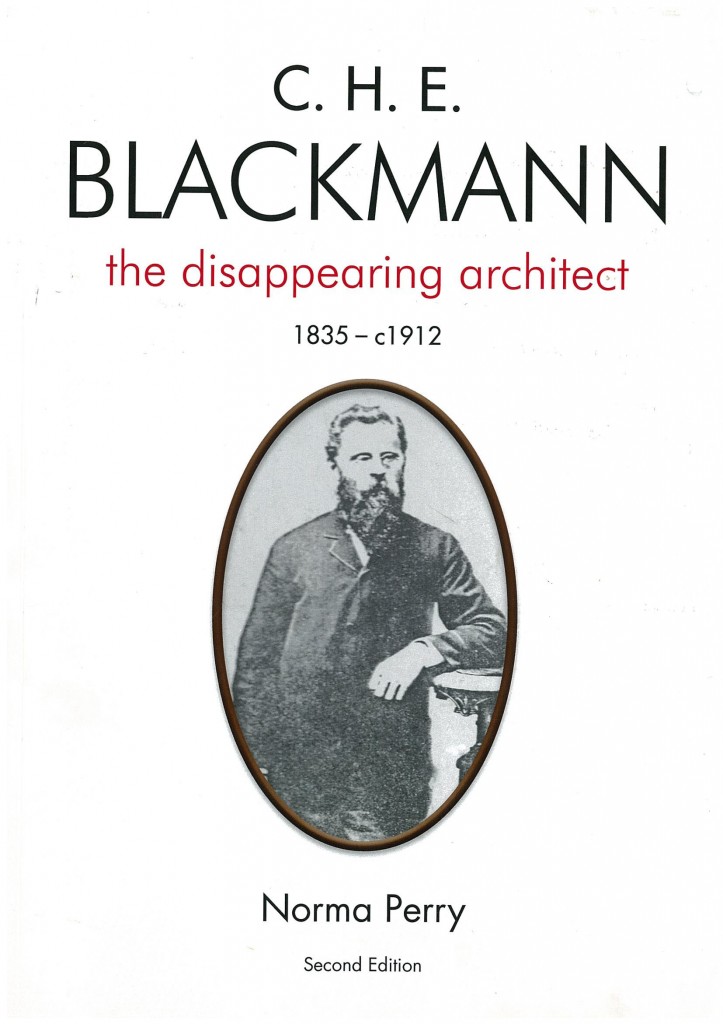 Norma Perry has published a thorough and informative research on the often over looked architect C.H.E Blackmann, Architect of Oybin, 270 Johnston Street, Annandale which was his own residence. Some of the buildings he co- designed with Varney Parkes include Goulbourn Post Office (1880) St Andrews, Summer Hill, (1880) Stanmore Public School (1883), Erskinville Public School (1882) Glenmore Road Public School, (1882) and St Andrews Hall (1880) By 1885 Blackmann and Parkes had designed more than 110 buildings.
Despite a career of 20 years in Australia as a leading Sydney architect and member of the council of the Institute of Architects Charles Henry Edmund Blackmann has been erased and his contribution to Australian Architecture reduced to a racy tale of fraud and exile from society due to illicit sex.  During his lifetime his contemporaries lauded his skills in mining engineering, drawing, design, project management and architecture. Now Blackmann has no, entry in the Australian Dictionary of Biography, he is a side note, mentioned only as a partner in biographical notes of Varney Parkes (Blackman and Parkes) and Sir John Sulman (Blackman and Sulman).
This book records his substantial contribution to architecture in Australia, as well as a fascinating story of German migration, mining, family life in Victorian times and the consequences of his desertion and flight to California. The Book also covers the origins and design of Oybin (part of the Abbey group, including the witches houses)
Heritage Inventory for Oybin on the Heritage State Register Oybin
To Purchase the book clicke here or you can borrow a copy  from Leichhardt Library.