This story began about 1 month ago.
A gentleman named Mr. Taylor came to the information desk and informed me that he had an old photograph of the Balmain Town hall.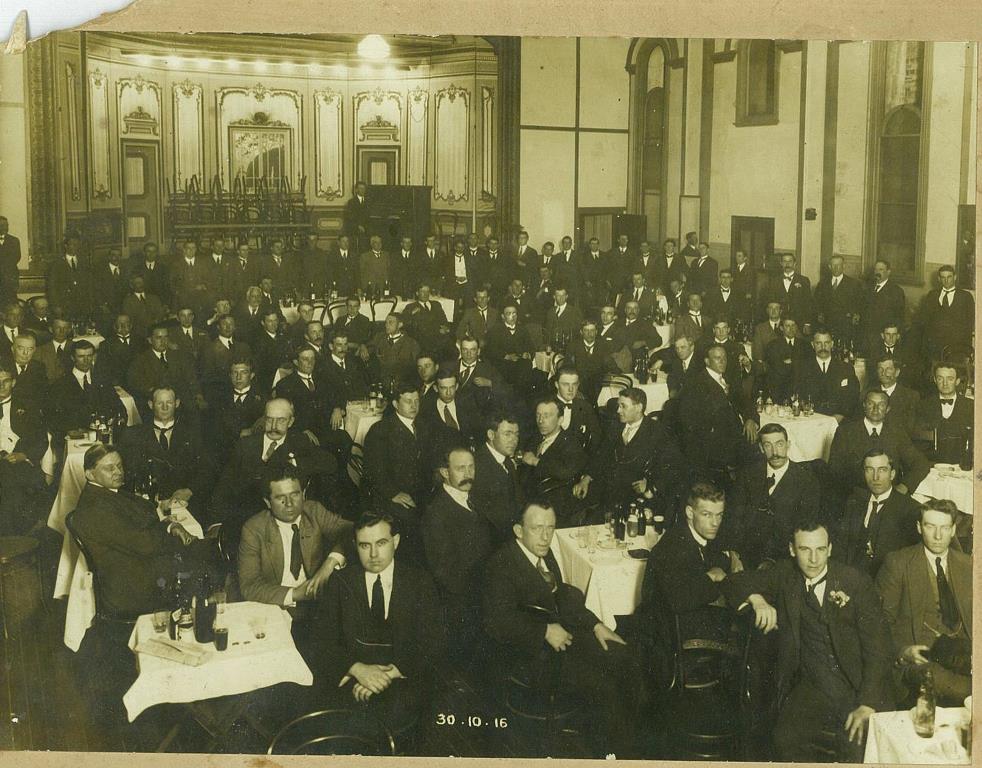 My ears pricked up and I questioned him further. " Yep My Grandfather was in the trade Union and I have this old photo of him upstairs"
Really I said. "We are always looking for more photos any chance you can bring it in?" Sure I'll bring it in on Thursday. He Said.
True to his word he came in the door on the Thursday and delivered the photo.
Wow. What a great photo I thought, and it had a Date 30-10-1916.
Unbeknownst to many, this is exactly the way we get our invaluable material at the local history section. A chance meeting with a patron and an irreplaceable piece of history appears.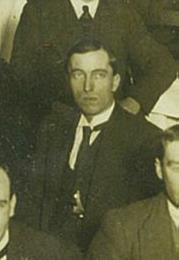 As I spoke to Mr. Taylor he pointed out that his grandfather was the one close to the front. Nicholas Taylor
So I had a name, I had a date. When I turned the photo over I saw an address! I asked Mr. Taylor and he said that was where his mother lived.
So began the research.
What was I trying to find out? I wanted to find the location of the photo. I wanted to find an event. But most importantly I wanted to find a historical context to tell this story.
The trump card was I had an identity of a person and some clues: Mr. Nicholas Taylor, and address, and something about the trade union.
Something didn't add up the photo looked similar but very different to Balmain Town Hall.
I turned to the trusty Sands directory to find a Nicholas Taylor in Balmain.
No match for the address. I had a clue which was Trade union.
I found multiple Nicholas Alexander Taylor's but only one which was listed as a Labourer.
1910-1911 90 Dick Street Balmain
1913 Clay Street Balmain
Carter's lane (Wisbeach Lane) 1915-1925
Then the electoral roll
1930 Labourer 173 Beattie Street
1931 Labourer 178 Beattie Street
And Then Finally 1937 Labourer 11 Bruce street Rozelle.
Still present at that Location in 1943.
I had a match I had my man. This told the story of Balmain boy. a Labourer who moved around but never left Balmain.
NAA: A2863, 1916/27
But what about the date? First of all I looked back in time and found that date was a Monday. Hmm strange day to be having a party, must be a significant date.
I started searching digitised newspapers
The first plebiscite, conscription vote was set for Saturday October 28th 1916. Conscription was narrowly defeated 51%  to 49% for.
The trade Union was against conscription.
Written by Ben Carter